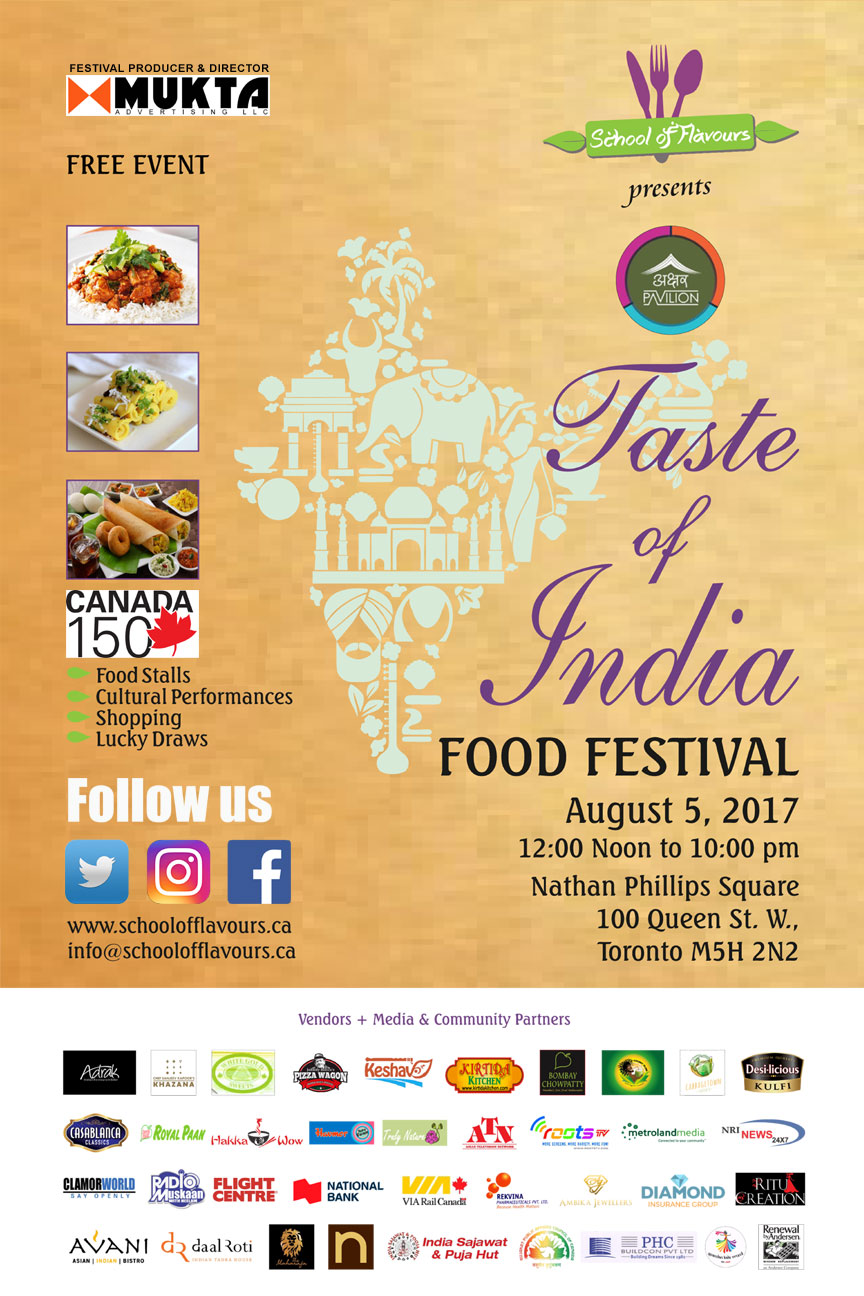 As the producer and director of the Taste of India Food Festival, MUKTA Advertising played a pivotal role in elevating the success of this cultural extravaganza. Under the leadership of Mr. Tushar Unadkat, the Festival Producer & Executive Director and CEO of MUKTA Advertising, the event seamlessly blended culinary excellence with cultural richness, creating an unforgettable experience for attendees.
Mr. Tushar Unadkat expressed his enthusiasm for the festival, stating that it promised an unparalleled experience with the top South Asian chefs of the Greater Toronto Area. The meticulous planning and execution by MUKTA Advertising ensured that attendees' taste buds were teased to the fullest, providing a culinary journey that reflected the diversity and richness of South Asian cuisine.
The team brought ever-vibrant South Asian culture and heritage to life through the festival's programming. The inclusion of famous local performing artists added an extra layer of entertainment, keeping attendees engaged and interested throughout the day.
In addition to the cultural and culinary aspects, MUKTA Advertising contributed to the festival's overall success by securing sponsorships, media coverage, and support from local businesses. The collaboration with sponsors such as Akshar Pavilion, Daal Roti, Flight Centre Dufferin Mall, National Bank, and others demonstrated MUKTA Advertising's ability to forge strong partnerships and garner community support.
MUKTA Advertising's strategic approach to promotion, media engagement, and logistical coordination led to pure success. By leveraging its event management and advertising expertise, MUKTA Advertising ensured that the Taste of India Food Festival became a highlight in Toronto's cultural calendar, drawing in a diverse audience and leaving a lasting impression.
As a result of MUKTA Advertising's dedication and creative vision, the festival not only celebrated Canada's 150th birthday but also became a testament to the agency's commitment to fostering cultural exchange, community engagement, and the promotion of diverse traditions. The seamless blend of culinary excellence, cultural performances, and community involvement elevated the Taste of India Food Festival to new heights, making it a standout event in the city's cultural landscape.